All-Star 2018 LA: adidas+
Nice Kicks+
The Do-Over

During NBA's 2018 All-Star Weekend in Los Angeles, adidas Originals, The Do-Over, and Nice Kicks teamed up for a special Do-Over celebration featuring Playboi Carti and Kitty Cash. Try to say that 8 times fast.

The event celebrated adidas Original's Crazy 1 ADV launch and included a circular stage atop a destroyed basketball court, a digital CCTV experience in-store, LA's finest airbrush artists and multiple basketball art installations that tied-in with the Crazy campaign.

Inspiration: Rappers who play basketball or vv.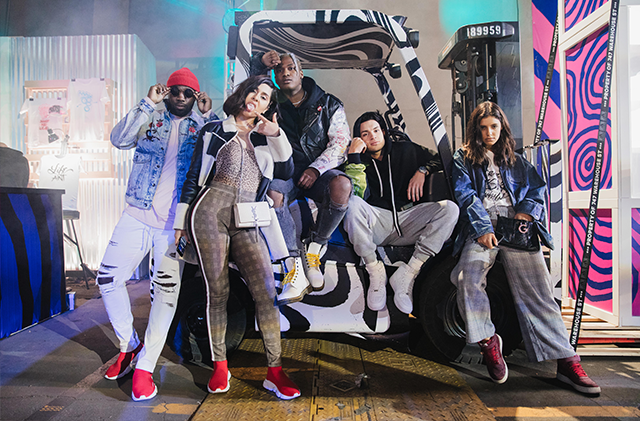 Agency: Kamp Grizzly
Art Director: Peter Bowhan, Helena Chu
3D Designer: Ali Werner
Designer: Xela Gold
Client: adidas + Nice Kicks